Star Tent 33feet - white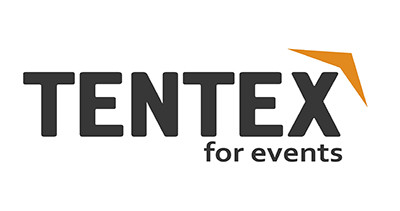 International shipping for 10 days

Awning can be bought through ebay
link to listing at the end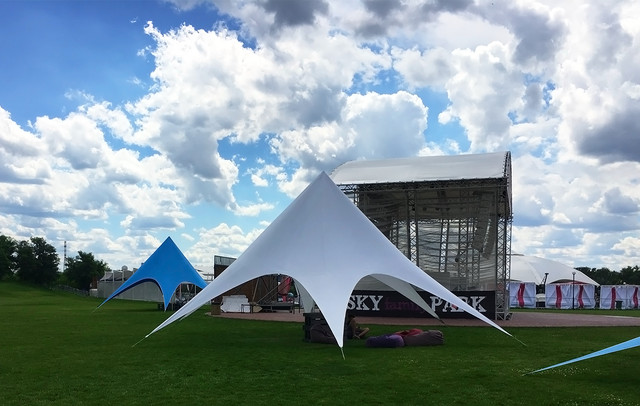 The tent is white – the canopy is for events, rest and sport – The tent "Star"
SKY TENT It's the most durable and the most reliable tent for feast, exhibition, wedding, catering, festival and rest & (wedding) 
The frameless tents have become the most popular awnings worldwide.
We, Tentex Company, are leading manufacturer in producing this kind of tents for 12 years.
International shipping for 10 days

Advantages:
- good-looking tent;
- attracts attention to;
- 100% waterproof;
- withstands large wind loads up to 12-15 m/s (guaranteed);
- the canopy is reinforced at the ends and on the top of the awning;
- durable pillar-mast  made of thick-walled aluminum, folds very compactly;
- the fabric doesn't burn out in the sun;
- 60 cm long tent-pegs are in the kit;
- the tent is equipped with bags and covers;
- the tent is installed in just 15-30 minutes.


Strengths of the tent Star:
Awning cloth does not get wet
In white, tents do not burn out
Resistant to winds up to 36 ft / sec
Resistant to physical stresses in the rays and in the center of the mast
The rays and the top of the awning are reinforced with additional layers of fabric
The tent awning is made of polyester 300 density fabric

- the tent (white) 1pc;
- 5 section folding pillar-mast (aluminum);
- mast holder 1pc;
- carbines 12pcs;
- chains 6pcs;
- awning bag 1pc;
- accessories bag 1pc;
- bag for support 1pc;
- tent pegs 6pcs;
- manual for assembling in English with pictures.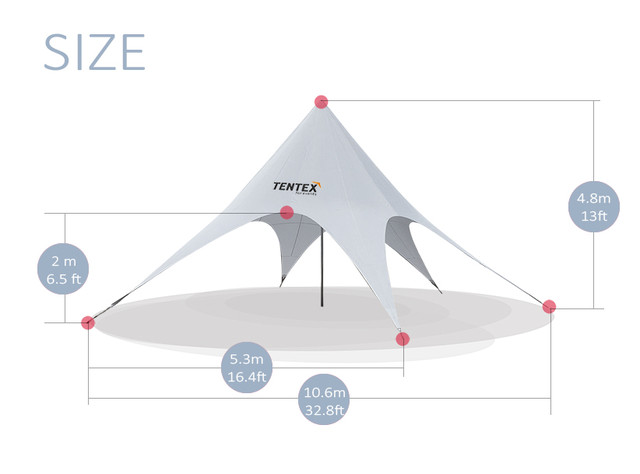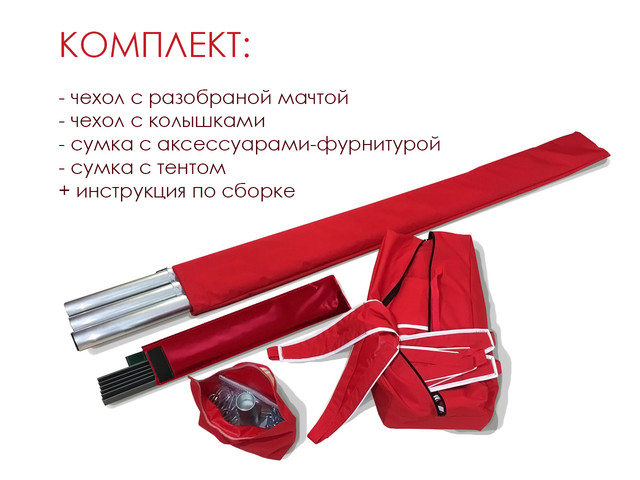 The tent "Star" specification:
- brand name – Tentex;
- tent diameter - 33ft (10m);
- arch height – 6,5ft (2m);
- structural height – 15,7ft (4,8m);
- weight set - 53 pounds (24kg);
- usable area of the tent (shade zone) - 20m2 (66ft);
- number of guy-ropes (beams) - 6pcs.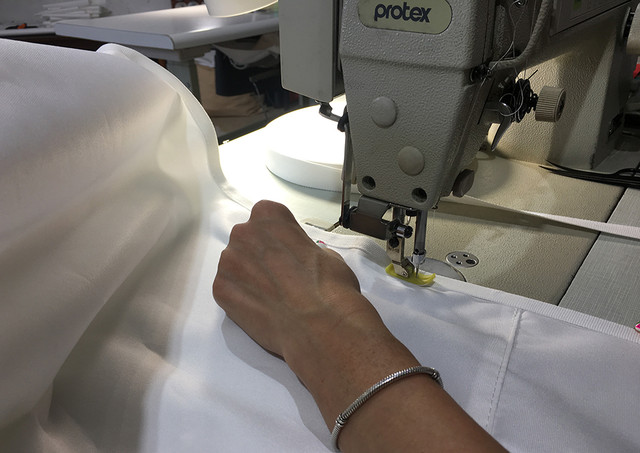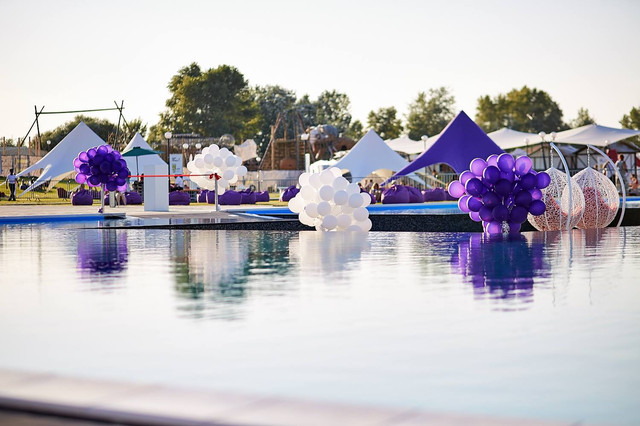 The shipping price is calculated separately: it is usually from $ 40 to $ 150
Attention!
The product is delivered within 7 to 14 days after dispatch. This period depends on the country, where buyer is from. The product is sent on the 2nd - 3rd day after payment.
Delivery to different countries may differ from the description in the listing:
Not all of our customers are received our product to their house. It is due to the policy of delivery of large international delivery companies. Therefore, be ready to receive a phone call from the customs service and pick up your goods personally. Nevertheless, in some cases it will be necessary to pay the customs duty within 5% of the amount of the goods. It happens in 2% of all cases. 
Feedback
We respond to all emails within 24 hours. If you send questions on our email after working day or on public holidays, we answer on the next working day.
We are closed on weekends and on all major holidays.
Please feel free to contact us, we are working for you!
We accept payment via PayPal only

for ordering an awning through pipal contact us via a viber or telegram, email:
viber & telegram: 093-588-81-81 
email: ZEBRATENT@GMAIL.COM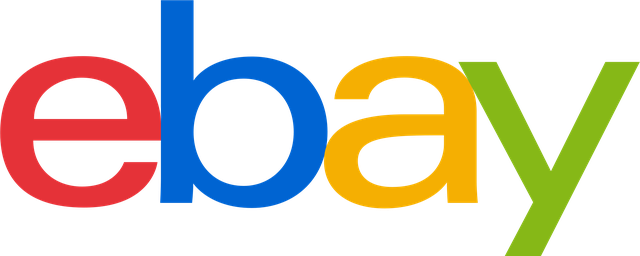 BUY Star tent in EBAY  STAR TENT  33 feet
- high grade quality;
- specifications;
- safety at the event;
- the best tent on the market;
- good-looking tent that is going to be long-lived;
- this tent will give new emotions, comfort that will highlight your event;
After receiving the item, contact seller within email.
Return shipping
14 days
Buyer pays return shipping
If you are not satisfied with the purchase for some reasons, please contact us to exchange or return it within 14 days since you have received the item. And please keep the returning item in original condition (never use, including all packaging, manuals, accessories, etc). We will reply you by email within 48 hours normally. Sometimes there is a slight delay due to the weekend or holiday.